Learn how to customize and generate your unique "Book Me" button and start to streamline your booking requests!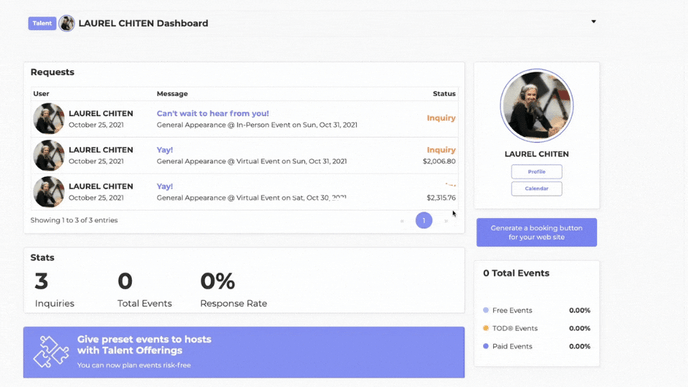 1. Log into your Gathr account.
2. You will be placed on your OVERVIEW page.
3. From there, select the DASHBOARD button corresponding with the TALENT profile for which you want to generate your booking button.
4. Click on the purple button under your profile picture "GENERATE A BOOKING BUTTON FOR YOUR WEBSITE"
Note: you can also access the widget by clicking PREFERENCES and the widget tab. (see below)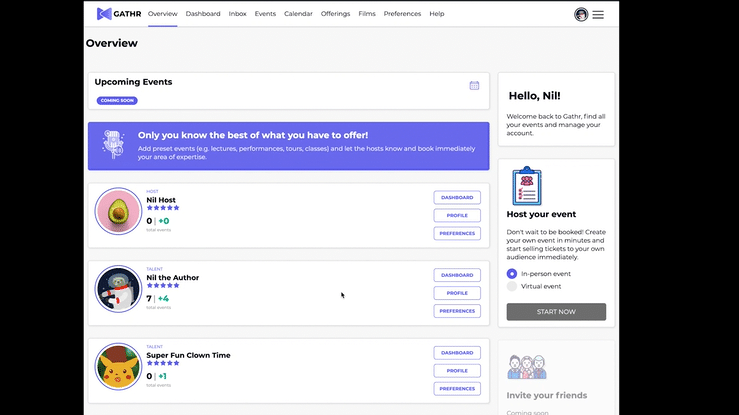 CUSTOMIZE YOUR BUTTON
You can change the color, the font, and the text!

1. Preview your button. If you are happy with it, click on the Generate Button to create your unique code.
2. Click the Copy Code button or the Copy link button (depending on your website)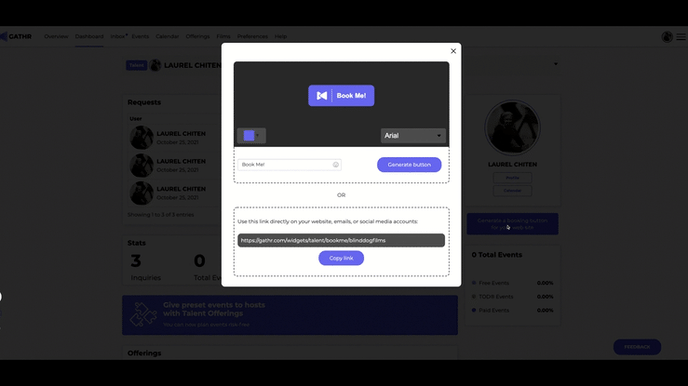 Note: If you want to later change the colors, font and text of your button, just repeat these steps to generate a new code.
CUSTOMIZE YOUR EMBED FORM
You can change the color of the button, the font, and the text!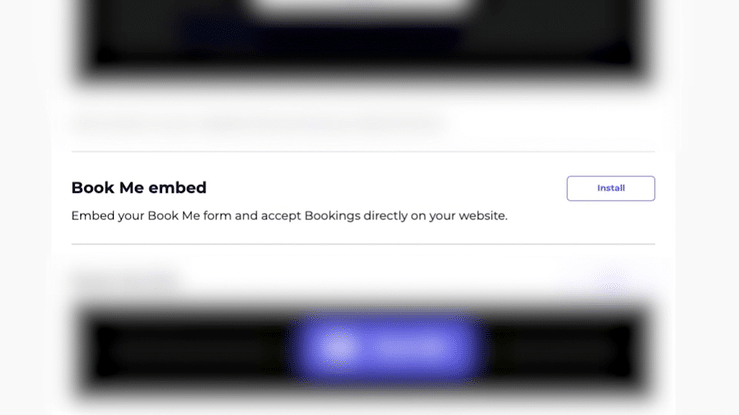 Now you are ready to add this widget to your website, emails and social media! Click here to learn how