How do I change my refund policy?
The refund policy for an event is an important feature that allows Each event that is created is automatically assigned a moderate refund policy. You will be able to change this policy from your event management dashboard. To access your event management dashboard, simply select the "Manage" setting on your event listing.
Note: All changes to the refund policy need to be made prior to the sale of any tickets. Learn more about refund policies.

From the event management dashboard, select "Refund Policy" from the left-hand side menu or select "Here" from the refund policy banner from your event overview.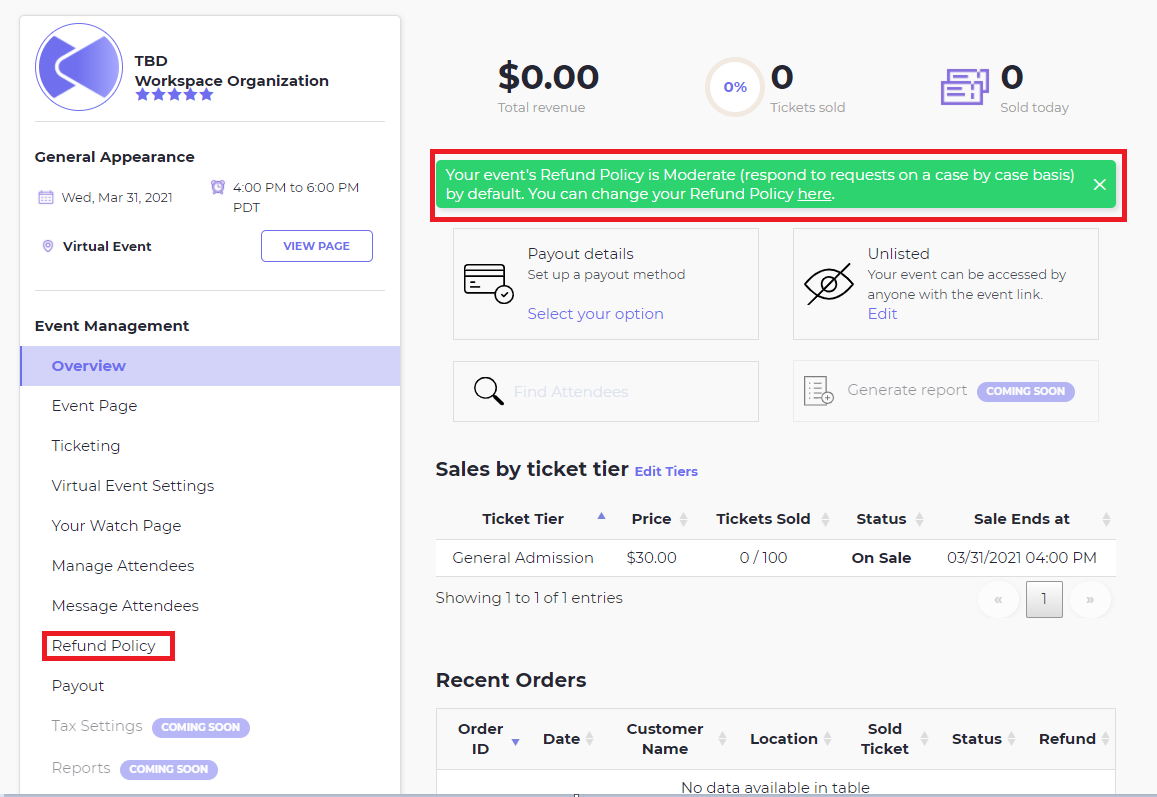 The refund policy screen will display all refund policy options and you will be able to select your desired policy at that time. All changes need to be saved in order for your event to be updated.