Where are my tickets?
Learn how to get your tickets re-sent right to your inbox.
When you purchased your tickets, you receive them at the email address you entered during checkout.
Be sure to check your spam folder if you don't see them in your primary inbox.
However, if you are attending an upcoming Event, and you can't find your tickets, don't worry - you can easily request the Host re-send you your tickets.
If you'd like to request your tickets from the Host, go to the Event page of your upcoming Event.
From there, select "Contact Host":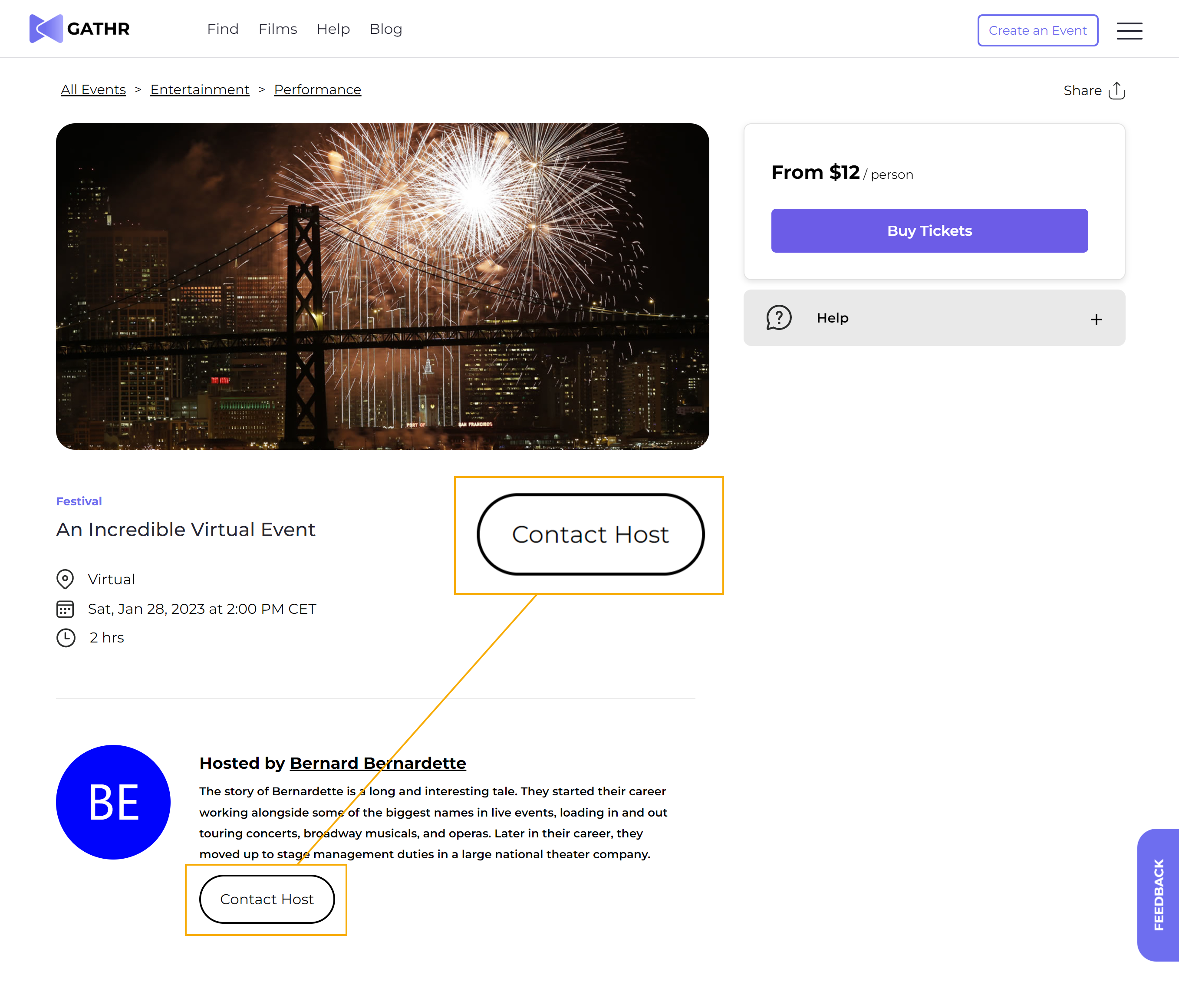 Next, enter your name and email address, and a short message requesting a re-send of your tickets.
The Host will take it from there, and can send you tickets to the email address you provided during checkout.