Streamline payments by adding a bank account to your profile.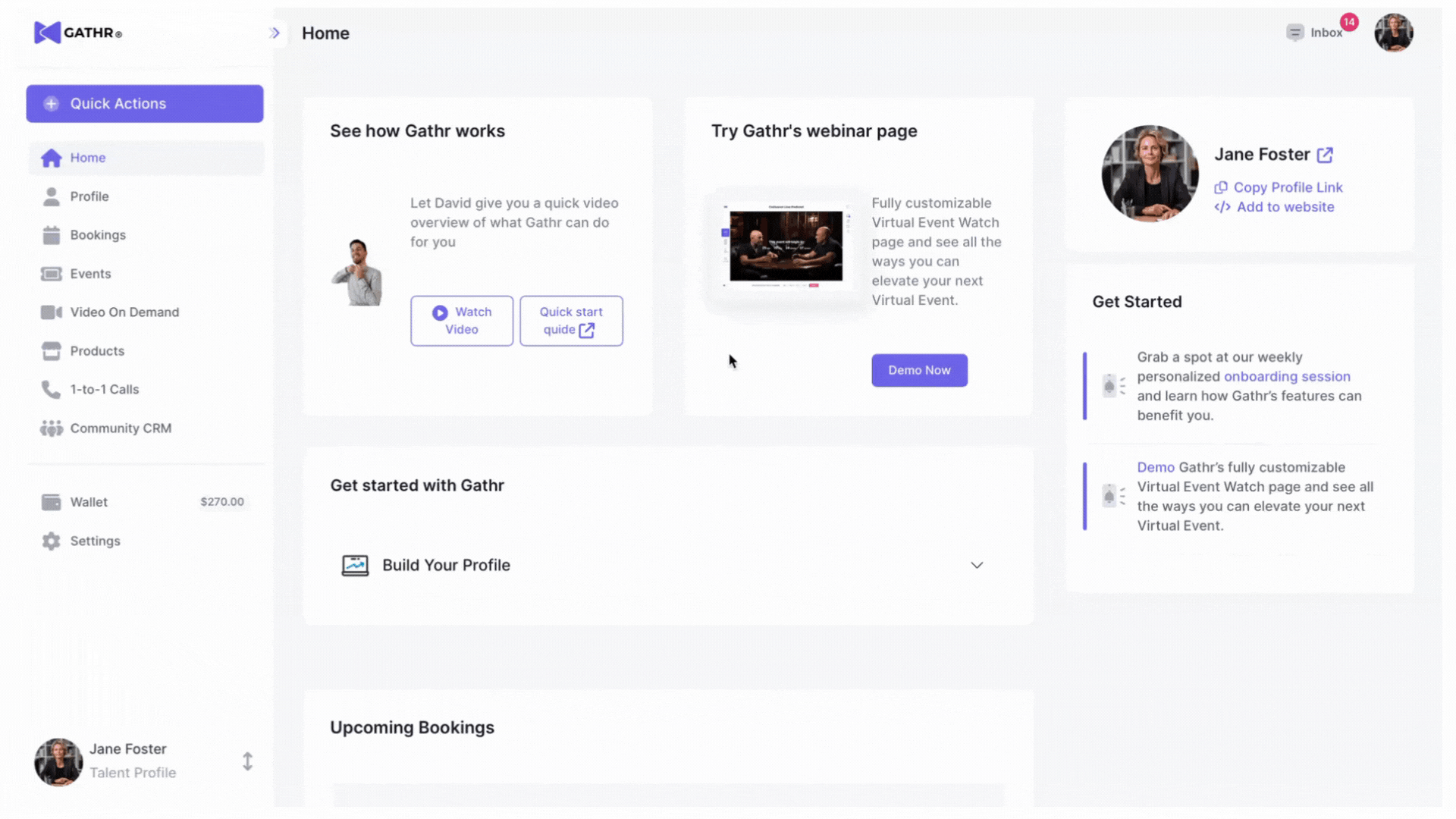 From your Dashboard, access Wallet: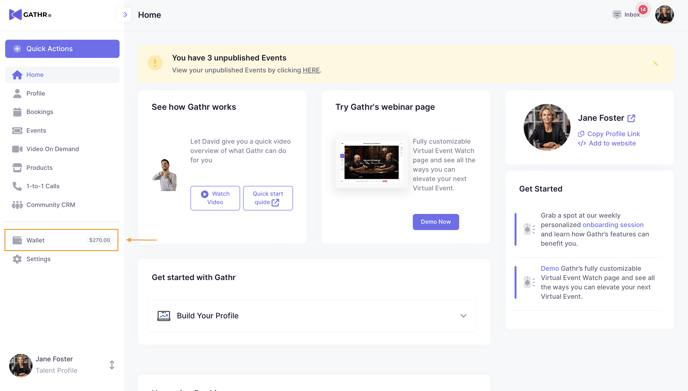 Next, select Payment Info: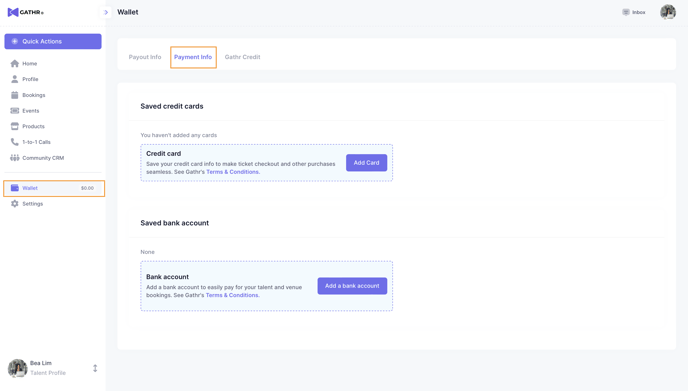 Then, enter your bank account information, and Add: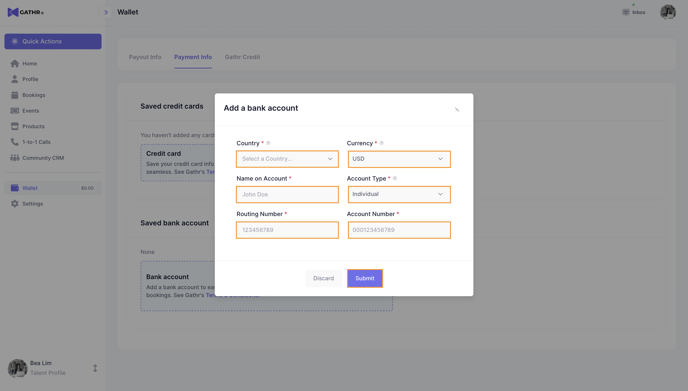 Add your bank account details and select submit to save your bank account to your profile.
Paying with your saved bank account via Stripe
To assure your transactions on Gathr.com are secure, we've partnered with Stripe to process payments from bank accounts.
Stripe may collect some data from transactions:
Transaction Data. If you are an End Customer, when you make payments to, get refunds from, begin a purchase, make a donation or otherwise transact with a Business User that uses us to provide payment processing Business Services, we will receive transaction data. The "Transaction Data" that we collect includes Personal Data, and may include the following: your name, email address, billing address, shipping address, payment method information (such as credit or debit card number, bank account information or payment card image selected by you), merchant and location, purchase amount, date of purchase, and in some cases, some information about what you have purchased and your phone number. We may also receive your transaction history with the Business User. Learn More. We may collect information typed into a checkout form, even if you choose not to complete the form or purchase with the Business User. Learn More.
For more detailed information, see Stripe's Privacy Policy.